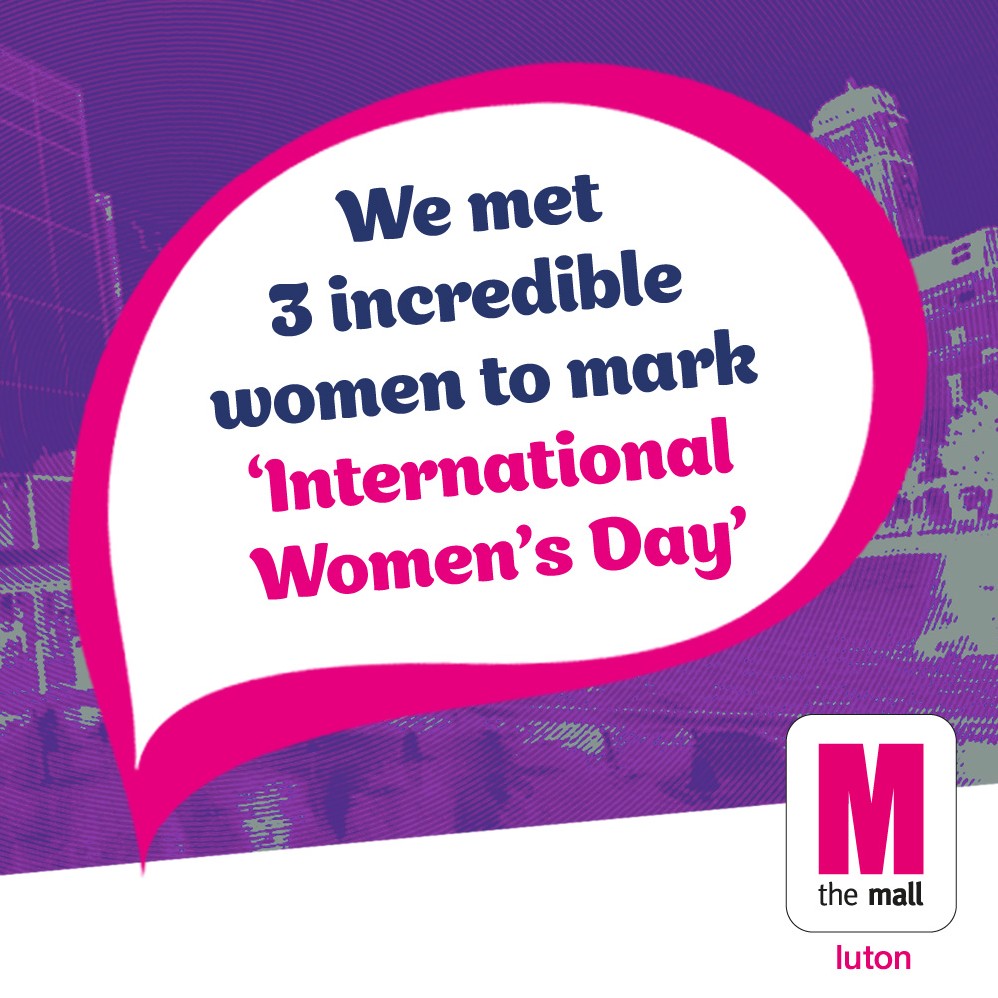 In this episode, Sophie meets 3 inspiring women doing incredible for the town 
Dr Joan Bailey MBE has dedicated her life's work to supporting youths in the community, to help them realise their potential and find opportunities in spite of adversity.
Kelly Betts is the UK Editor of BBC Introducing... a launchpad for artists including Tom Grennan, James Bay and Jack Garratt. Kelly is Luton born and bred and her tenacity and determination shine through as she talks about her journey from work experience at BBC Three Counties to achieving one of the top jobs in the corporation.  
As Interim Service Director for Inclusive Growth at Luton Town Hall, Sinead McNamara has followed in her Mum's footsteps with her career as a civil servant. Her passion to change people's lives for the better comes through loud and clear as she talks about the projects she is steering to work towards Luton being a town where no-one is living in poverty.
This International Women's Day, The Mall Luton are proud to celebrate these women making a difference and hope you enjoy hearing their stories.